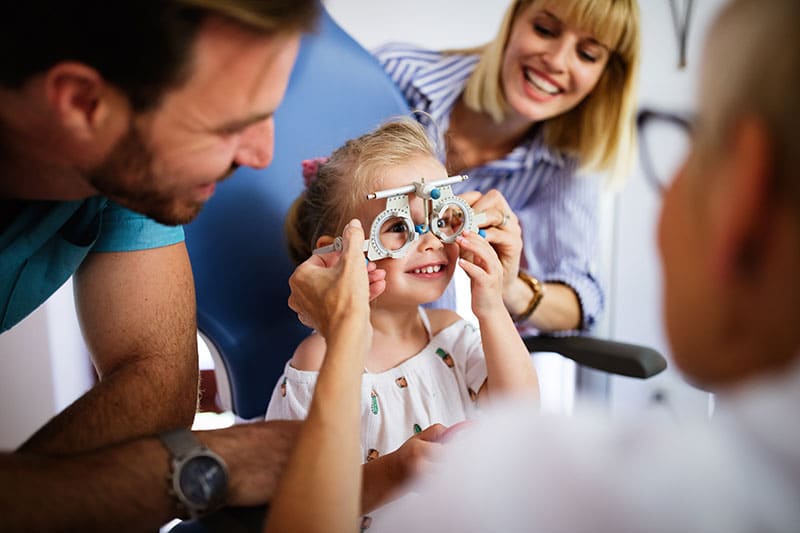 We Set Our Sights On Providing The Best Care Possible
As a family practice, serving families in all of their eye care needs is our passion. From the variety of services that we provide to our knowledgeable team, we want every experience at Greeley Family Vision to exceed your expectations. No question is too big or too small and because we're a private practice, our standard for excellence centers around individualized care. Every treatment plan is as personalized as our interactions with each of you as our patients.
Do you have questions regarding any of our services? Please give our office a call and a staff member will be happy to assist you.
We're Always Happy To See You
Book your appointment today with the team that truly cares.
Comprehensive Eye Care 
Annual Glasses Exam

Annual Contact Lens Exam
Medical Eye Exams
Red Eye

Dry Eyes

Flashes/Floaters
Advanced Care
Diabetic Eye Exams
Macular Degeneration Exams
Pediatric Care
Annual Glasses Exam

Annual Contact Lens Exam

InfantSee Vision Screenings (free for children 6 mos – 1 year)